Voucher for a silhouette pendant
Regular price

€749,00
Sale price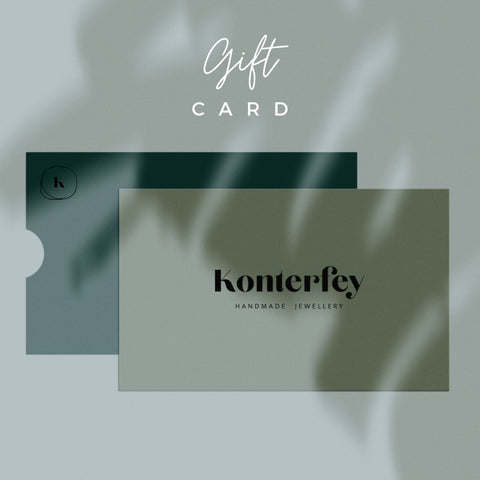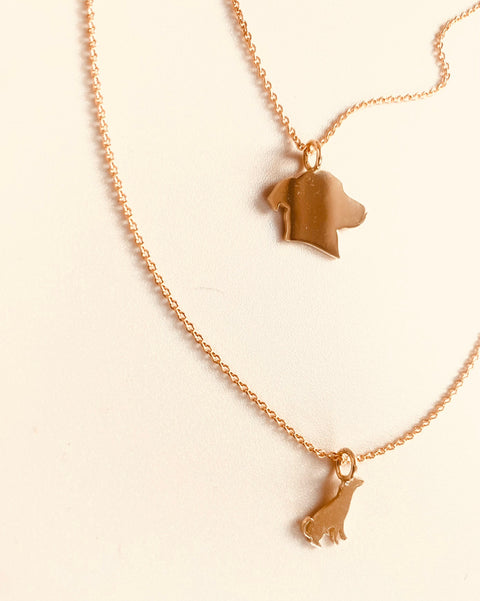 Wearable memories made of gold
Give away a voucher for a silhouette pendant from Konterfey (Human or Animal)

Value starting from €749


Do you want to truly delight your loved ones?

How about a handcrafted silhouette pendant made of genuine gold from Konterfey?
With this coupon, you have the freedom to choose which silhouette should adorn the chain.

Redeem at konterfey.me for a year.
How to
It takes two to tango - together we create your unforgettable silhouette pendant
After the order has been placed design and creation of the piece usually take 3 to 4 weeks. We first need a photo of the person you would like to have cut in gold. The photo must be in sharp side profile: see photo selection below.
Once you have uploaded the photos, a hand-cut design will be made within a few days, which we will send to you by e-mail for review. (Please also check your spam folder during this time)
As soon as you have approved the design, the silhouette pendant is made. After completion, we will contact you again to arrange a delivery date. Our courier will deliver the special piece of jewelery to you personally.
Photo selection
Photo in sharp profile, cell phone quality is sufficient
It is helpful to photograph the person from the side for the photo
Background: light / white wall or door
Camera at eye level if possible in order to avoid top or bottom view
For long hair, we recommend a ponytail, plait or bun
Relax face, mouth loosely closed (an open mouth is sometimes typical for small children and might even be a distinguishing feature)
For once, no smile;)
Use a second person as a distraction for smaller children to get a suitable photo
I am so grateful for this wonderful Silhouette necklace which will accompany me for the rest of my life. I can recognize my child so very well!