Personalised pendants in 3 steps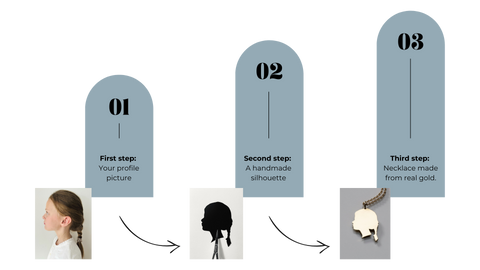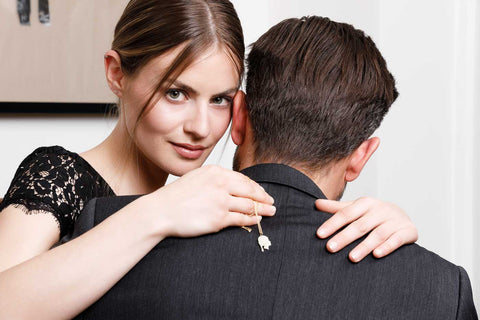 YOUR LOVED ONES ARE WORTH IT!
Send us your picture:
We use it to make your individual real gold pendant in just 3 steps.
UPLOAD YOUR PICTURE NOW for 0€! WE WILL SEND YOU AN EXCLUSIVE OFFER
THE OCCASION – GIVE SOMETHING SPECIAL!
- wedding gift
- proof of love
- In memory of the deceased
- eternal Pledge of Allegiance
- for all types and forms of love
Artist Harriet Bosse creates a pendant from a silhouette based on your photo. Her jewellery manages to capture the character of the people depicted in detail.
IS YOUR PICTURE SUITABLE?
INQUIRE NOW WITHOUT OBLIGATION